"SMALL" Can Sometimes Doom Your Business
As "The Niche Agent" I am constantly confronted with agents worrying that focusing on a niche in their real estate business will be too constrictive. In most cases I tell them that it isn't true. If you TRULY understand niche'ing you understand all of the benefits of going small. But there are definitely times that agents can be thinking too small and this can be the downfall of their business. I will discuss some ways that real estate agents may be thinking too small.
Is Your Niche Too Small?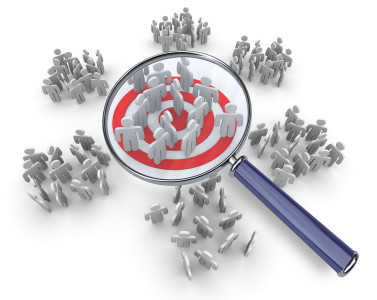 I continually promote getting more and more focused with your niche real estate business, but sometimes going too small can do you more harm than good. Finding a small market is key to success in your business, but don't set yourself up for failure if the niche is too small. While golf course homes is definitely a great market to go after (we will be having a guest coming up who specializes in this), but going after golf course homes with 4 car garages and indoor pools MAY be too small of a market.
Is Your Budget Too Small?
Having the right target market is important, but if you don't have money to put behind your marketing budget, you may find your business sinking rather quickly! You don't need to have a superbowl ad budget to make an impact, but you will definitely need to make sure you have some funds to put into your marketing.  It is possible to get your business off the ground with little to no money, but after a while you will find it will generally not be worth your time to do the free strategies if you want your business to hit its ultimate potential. When your business is running at its peak, you will begin to understand the value of your time, your marketing dollars will not only free up time, it will help you reach more of your market.
Is Your Schedule Too Small?
Having a plan to dominate a niche market is imperative to your success, but have you stopped to think if you will have the time or energy to actually do what you need to become the expert in your niche? Many real estate agents get caught up in the excitement of planning to take over their niche, but don't realize how much time and energy it will take to actually make it happen. Getting things planned out in the beginning is critical to your success as an agent, but just make sure that you have enough time to keep the day to day side of it going.
Is Your Mind Too Small?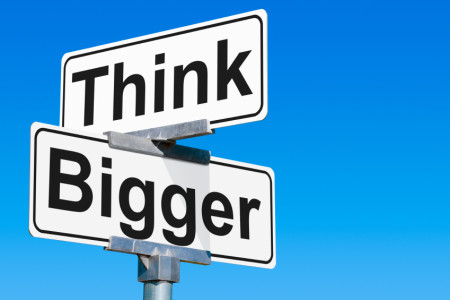 Having an open mind is one of the most important things when mastering a niche. Because clearly 99% of other agents who do the same things as every other agent don't get it, an open mind can be all you need to separate you from the competition. Being able to adapt and be open to new opportunities will be an important tool in your tool box. As the real estate business world, technology, clients or markets change, you will have to make sure you keep up. This means sometimes it will be crucial you step out from being IN the business and make sure you spend time working ON the business to make sure you don't fizzle out.
Conclusion
If you can keep your mind and market from being too small, while still maintaining focus on your niche market, you will be steps away from real estate success! Keep your eye on the prize and get to work…
To you and your niche,
Ryan Smith – The Niche Agent
(P.S. if you haven't gotten your copy of my FREE  "101 Real Estate Niche Markets" ebook, put down what you are doing and head over to www.TheNicheAgent.com/eBook right now and get your copy!)