Invest in your business… By investing in investors!
Mark Gagner and I talk about how he rewards his agents for doing so!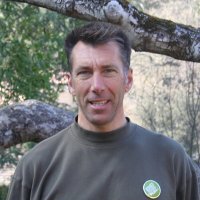 This week I interview Mark Gagner of Bridge Equity Group. Mark and I talk about his path as a Silicon Valley tech owner to a property flipper/investor. 
One of the things that Mark prides himself on is his relationships with agents. He knows they are the life blood of his business. As a fellow licensed agent himself, he still chooses to buy and sell with agents as he understands the value of having professionals do what they do best!
In this episode Mark shares some of the secrets of his investing, but more importantly he shares how he finds his deals, how he rewards the agents who find them and how he makes it a win-win for everyone in the process.
We also delve into how agents can build stronger relationships with their investors and vice versa, as Mark truly believes that its important to be providing value to each other, and not just in the form of a paycheck.
 If you work with investors, are an investor or would just like to learn some tips on how to build stronger relationships with your preferred partners, then you won't want to miss this episode!
(Also, I wanted to give a shout out to Mark Chyz of CM2 Media who introduced the two of us, and was the one who helped build both our websites. If you want to check out CM2 Media's work you can go to www.CM2Media.ca )
Listen/Download Audio File Here:

The Niche Agent With Mark Gagner (Episode 55)
[ 35:04 ]
Play Now
|
Play in Popup
|
Download
(3798)
(To save, hit download, then right click on the screen and hit save as…) 
Watch The Youtube Version Here:
Connect With Mark
 You can connect with him on his website at  www.BridgeEquityGroup.com , email him at MGagner@BridgeEquityGroup.com
About Our Guest – Mark Gagner
Mark Gagner is the founder and President of Bridge Equity Group, a multi-faceted real estate company investing in both single and multi family properties.   The business focuses on singe family fix and flips in N CA and the acquisition of large apartments and student housing in emerging US markets.  Currently, Mark owns single family homes in Atlanta, student housing in Philadelphia (12 units/43 rooms) and is a managing partner of Tree House apartments, a 172 unit apartment complex in Longview, TX.  His portfolio has grown dramatically in the past two years by pursuing an aggressive strategy of reinvesting RE income back in to new investment opportunities and key partnerships.
Like many real estate investors in Silicon Valley, Mark got his start in hi-tech.  To this day, Mark remains President of Gagner-Toomey Assoc, a local manufacturers Representative that sells electronic components and sub-systems to OEM manufacturers throughout Silicon Valley.   His corporate tech career began in 1986, however he found his real passion for real estate investing in 2010.  In January 2011, Mark acquired his CA real estate license and immediately began buying, fixing and renting distressed single family properties in the Central Valley.  A year later, Mark earned his CA brokerage license and was now the proud owner of 7 single family homes in Fresno, all generating returns in the high teens. In March 2012, Mark decided to start his fix/flip business in the Bay Area (Bridge Equity Group) and hire the labor to do the work.   Projects have consistently earned capital returns in excess of 100%. Mark was introduced to the world of multi-family investing in early 2013, and specifically the Dave Lindahl network of commercial real estate investors.  Since then, his buy/hold strategy has been to acquire multi-family properties, including apartments and student housing.   
To you and your niche,  
Ryan Smith – The Niche Agent 
(P.S. In case you haven't got your copy yet, make sure you get your copy of the "101 Real Estate Niche Markets" eBook we created at  www.TheNicheAgent.com/eBook ) 
(P.S.S. If you like this episode and would like to learn more about the Niche Agent or just stay on top of what is happening on the program, be sure to sign up for the Niche Agent Insiders club at www.TheNicheAgent.com/Insiders.)