Does sharing get you more sales?
Ask Jacob Swodeck and he will tell you!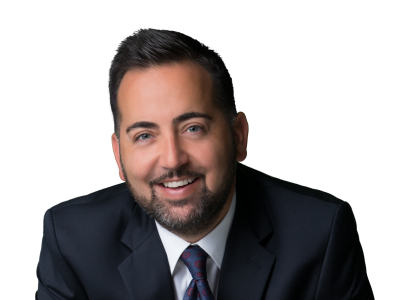 This week I interview Jacob Swodeck about his awesome niche… Agent to agent referrals! With 50-80% of his business coming from referrals lately you may wonder how the heck he gets them.
His answer:  Being authentic and coming from contribution!
Jacob and I talk about how he has stayed true to his personality (despite what others have told him to do), he has created his own brand around himself and pushes the limits with his marketing and his online presence.
One thing that makes Jacob unique is his love and passion for teaching and training. Jacob is a top notch trainer and has spoken to and trained over 30,000 agents over his career and has built quite the following of agent fans. Hence his heavily referral based business. He's developed a great system for generating and cultivating referrals which we dive into in this episode.
If you are wondering how Jacob can #Seldat (Follow him on social media to find out more about that) AND spend a large portion of his time travelling and training agents across the globe, then you won't want to miss this episode.
Listen/Download Audio File Here:

Does sharing get you more sales?
[ 39:18 ]
Play Now
|
Play in Popup
|
Download
(1927)
(To save, hit download, then right click on the screen and hit save as…) 
Watch The Youtube Version Here:
Connect With Jacob
 You can connect with Jacob and see what his team is up to at www.TheSwodeckGroup.com  or his other site at www.SwodeckSellsSoCal.com
About Our Guest – Jacob Swodeck
Jacob Swodeck occupies a unique niche in the real estate field. He is an active Keller Williams agent, with over 1,100 closed sales to his credit. He has won many industry awards for being a top agent in production and in customer service. He began his real estate career in 1999.
He is also a nationally known real estate educator who has trained over 30,000 agents in lead generation, geographic farming, social media, short sales and other topics. In addition to delivering keynote presentations, he prepares industry updates for large national agent-­‐‑networks, has co-­‐‑hosted a weekly radio show called "Real Estate Straight Talk", has conducted webinars for the National Association of Realtors, and is a coach with M.A.P.S., a national coaching company. Most recently, Jacob Swodeck accepted the role as the lead coach / trainer for the Relevant Agent network powered by Social Networx Inc., the leading social media and technology training company in the country.
To you and your niche,  
Ryan Smith – The Niche Agent 
(P.S. In case you haven't got your copy yet, make sure you get your copy of the "101 Real Estate Niche Markets" eBook we created at  www.TheNicheAgent.com/eBook ) 
(P.S.S. If you like this episode and would like to learn more about the Niche Agent or just stay on top of what is happening on the program, be sure to sign up for the Niche Agent Insiders club at www.TheNicheAgent.com/Insiders.)