No One Has Ever Become Poor By Giving!
And Chelsea Phillips proves that every day!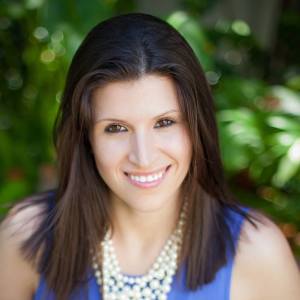 This week I interview Chelsea Phillips about her incredible heart and her desire to make a change. We jump right into how she has sky rocketed onto the real estate scene in Savannah Georgia, and how she has made a name for her self by giving back to her community!
Not only does Chelsea have one the of biggest hearts I have seen, shes one of the nicest agents I know. She has made it her mission to connect with her clients, help her community, make a difference in peoples lives and to save people from bad agents. 
 She has accomplished all this (and more) by giving 10% of her sales to a local charity of her clients choice and by giving her time to causes that matter. Not only does she give the money with a gracious heart, she gets involved. She knows that giving money isn't enough so she helps the organizations, volunteers, helps spread the word etc., and all of this while building an incredible real estate business. 
If you have ever wanted to make a difference in your community, in your clients lives and in your own business or are already doing this in your own community then this episode is one you don't want to miss! 
Listen/Download Audio File Here:

The Niche Agent With Chelsea Phillips (Episode 52)
[ 31:25 ]
Play Now
|
Play in Popup
|
Download
(1879)
(To save, hit download, then right click on the screen and hit save as…) 
Watch The Youtube Version Here:
Connect With Chelsea
 You can connect with her on her website at www.MoveSavannah.com , email her at Chelsea@MoveSavannah.com or call her at 912-332-0465.
About Our Guest – Chelsea Phillips
Chelsea Phillips is one of Savannah's hardest working and most dedicated real estate agents. But her passion extends past just buying and selling homes. She believes a good Realtor should be like a financial adviser who makes sure that every home sale or purchase is a good financial stepping stone toward her clients' goals, and a community advocate who not only improves the lives of her clients but also improves the culture of the city.
Chelsea's background gives her an edge in the real estate industry. Some would say Real Estate is in Chelsea's blood—as the daughter of two Atlanta Real Estate Brokers, it is hard to say if it is by nature or nurture, but she has an undeniable passion for this business. She also holds multiple degrees from University of Georgia, where she studied Marketing and Psychology as well as Real Estate. Her multifaceted background and understanding of people make her a fantastic ally whether you are buying or selling.

Chelsea's energy, excitement, and focus on customer service have created a loyal client base that voted her Savannah's BEST Real Estate Agent ( by Connect Savannah Magazine). Her efforts also earned her membership in the prestigious Distinguished Sales Society, a club which honors realtors who demonstrate the commitment and dedication to rise to the top of their profession.

A Savannah resident herself, Chelsea is passionate about making a difference in her city. To that end, she has joined a new type of real estate team called "move." In order to intentionally enrich the community, this revolutionary team takes 10% of its commission straight off the top and donates it to a non-profit organization of the client's choice—charities, schools, hospitals, or any cause the client prefers. Their motto is, "You Invest in Your Home, and We Invest in Your Community."
To you and your niche,  
Ryan Smith – The Niche Agent 
(P.S. In case you haven't got your copy yet, make sure you get your copy of the "101 Real Estate Niche Markets" eBook we created at  www.TheNicheAgent.com/eBook ) 
(P.S.S. If you like this episode and would like to learn more about the Niche Agent or just stay on top of what is happening on the program, be sure to sign up for the Niche Agent Insiders club at www.TheNicheAgent.com/Insiders.)