The Niche Agent – With Guest Denny Lyons (Episode 9)
What's better than Real Estate? Rock N Roll! And Denny Lyons lives out BOTH!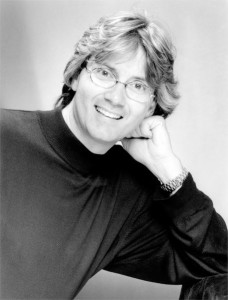 If you ever imagined mixing business with pleasure but thought it wasn't possible, then you need to listen to this weeks episode of The Niche Agent with our guest Denny Lyons. He is called "The Rock N Roll Realtor" by many.
Denny quickly learned that if he wanted to have fun and make money, then he was going to need to mix his two love's:  real estate and music!
Denny has built a nearly 25 years career in the real estate world and has been able to help many A-List musicians and artists with their real estate purchase/sale.
In this episode we learn how Denny has mastered two niches in his business. Music and cold calling.
If you have ever wanted to mix your passion with your real estate business, than this is the episode for you!
Check out Denny Lyons' bio below if you'd like to get more information about what he's up to!
Listen/Download Audio File Here:

The Niche Agent - With Guest Denny Lyons
[ 34:14 ]
Play Now
|
Play in Popup
|
Download
(510)
(To save, hit download, then right click on the screen and hit save as…)
Watch The Youtube Version Here:

Who is Denny Lyons? Denny is "The Rock 'n' Roll Realtor". Denny is THE real estate agent to rock stars such as PINK, actors including Aimee Garcia and Kelly Perine, Emmy Award winning writers such as Ian LaFrenais have all utilized Denny's services. Denny loves to help people who love what he loves including Beatle fans, Doors fans, basically any rock music aficionados. He also loves haberdashers, artists, surfers, anyone who is eccentric, eclectic…basically any creative individuals.
With a career spanning more than 24 years, Denny has marketed and sold well over $100 million in real estate in Southern California. Denny uses exceptional local market knowledge combined with a personable approach to offer his clients THE most effective approach to the otherwise difficult business of real estate.
What sets Denny apart is his unique ability to listen to what his clients say and understand what their needs are. Denny is unflappable in his pursuit of closing each transaction in a professional and timely manner. You can contact him at: therocknrollrealtor@gmail.com or call 310.720.2710
To you and your niche,
Ryan Smith – The Niche Agent
(P.S. In case you haven't got your copy yet, make sure you get your copy of the "101 Real Estate Niche Markets" eBook we created at www.TheNicheAgent.com/eBook )
(P.S.S. If you like this episode and would like to learn more about the Niche Agent or just stay on top of what is happening on the program, be sure to sign up for the Niche Agent Insiders club at www.TheNicheAgent.com/Insiders.)