Do you believe in systems?
Nick Waldner does, and has proven they work in real estate!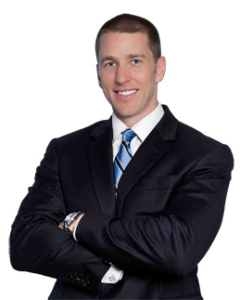 This week I interview Nick Waldner about his tremendous growth with his team. And do you know what he equates much of his success too? Systems!
Nick shares his back story about how he built a very successful career in the franchise industry. He shares how he translated this love and passion for systems into his real estate business.
We talk about what systems Nick and his team use, how hes modeled his business, the success curve, the achievements and mistakes that Nick has made that's helped shape his career and where he is going with his business. After watching numerous people dramatically succeed or drastically fail in the franchise, he quickly realized the ones who succeeded the most, were the ones who followed the system the most. And thus began his passion and drive to follow a system for his real estate business.
If you haven't heard yet, Nick is going to have his own 20 episode show about waterfront homes all across the U.S. and will be on A&E in 2015. And this all stemmed from one opportunity that Nick took a few years back! As a result of that experience, Nick is now developing a profitable and great business around waterfront homes. 
The waterfront niche is something Nick is very passionate about. As a result of filming this show, Nick is building an incredible connection of waterfront niche agents all across north america. He is making it his goal to be the "go to" person on waterfronts! (And with his past track record, he will pull it off.)
If you'd like to learn more about the right systems and how you can leverage your self and your time, then you won't want to miss this episode with Nick Waldner!
Listen/Download Audio File Here:

The Niche Agent - With Nick Waldner (Episode 48)
[ 34:13 ]
Play Now
|
Play in Popup
|
Download
(2003)
(To save, hit download, then right click on the screen and hit save as…) 
Watch The Youtube Version Here:
Connect With Nick
 You can find out what Nick and his team are up to at www.waldnerwintersteam.com or on Facebook at www.facebook.com/WaldnerNick and be sure to watch for his show in April 2015 on A&E!
To you and your niche,  
Ryan Smith – The Niche Agent 
(P.S. In case you haven't got your copy yet, make sure you get your copy of the "101 Real Estate Niche Markets" eBook we created at  www.TheNicheAgent.com/eBook ) 
(P.S.S. If you like this episode and would like to learn more about the Niche Agent or just stay on top of what is happening on the program, be sure to sign up for the Niche Agent Insiders club at www.TheNicheAgent.com/Insiders.)