What's the secret to FSBOs?!
I bet Mike Stott can tell you! And it's easier to list FSBOs than you think!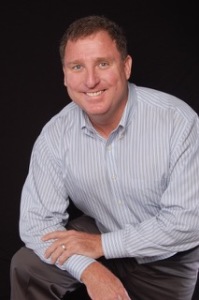 This week I interview Mike Stott about his love and passion… FSBOs!
If you haven't heard of Mike or his Zero Resistance FSBO Course, you have either been living under a rock, or a new to the business.
Mike has had an incredible career spanning a number of decades and is a true FSBO master and a great coach. His system speaks for itself, but I thought I'd let Mike share his insights and experiences in this weeks episode.
We go into the scripts he uses, the emails he sends, how he selects the right emails, the follow up he uses.  He basically gives you everything you need in this episode to start making FSBOs a part of your business.
As an agent who has made FSBOs a part of my business I can tell you how difficult it can be to find good strategies that ACTUALLY work and I can tell you from personal experience, Mike's system WORKS!
 If you want to make FSBOs a part of your business or want to take your FSBO game to the next level then this is the episode for you!
Listen/Download Audio File Here:

Whats the secret to FSBOs?!
[ 39:09 ]
Play Now
|
Play in Popup
|
Download
(2101)
(To save, hit download, then right click on the screen and hit save as…) 
Watch The Youtube Version Here:
About Our Guest – Mike Stott
Mike Stott is a "Veteran Coach" with over 34 years in real estate sales. He was licensed at 18 years old, so don't read that as he's an "old guy"! He's devoted his life to Real Estate and his family and learned much from working with his parents on The Stott Team in Kailua Hawaii, where he was raised, graduating from the University of Hawaii in 1984.
Mike continues to sell today and is famous for listing a "FSBO a week" after learning the FSBO market in Atlanta, Georgia after relocating there in 2006. Mike's Team in Hawaii generated a peak of 180 sales with over 10 years of 100+ sales years. His talent in Coaching, Sales, and in particularly teaching the Zero Resistance FSBO Prospecting Program had made him a favorite speaker nationwide and in Canada, touring 17 states training on the Road in 2009-2010. Mike speaks mainly via Webinars and is busy creating new content and generating results for YourCoachingMatters Clients.Mike is happily married to Donna and they have 5 children & their families, all living in the greater Atlanta area.
As a peak performer working with Distressed Sales, Investor-Owners and For-Sale-By-Owners Mike continues to shine as both an Agent and a Coach, maintaining 15-25 Coaching Clients at all times. His high-energy and no-holds-barred approach is perfect if you need someone to never take your "excuses". 
Connect With Mike
 Find his FSBO course at www.fsbocourse.com or check out his coaching site at www.YourCoachingMatters.com or give him a call 678-232-0927 or email him at Mike.Stott@mac.com
To you and your niche,  
Ryan Smith – The Niche Agent 
(P.S. In case you haven't got your copy yet, make sure you get your copy of the "101 Real Estate Niche Markets" eBook we created at  www.TheNicheAgent.com/eBook ) 
(P.S.S. If you like this episode and would like to learn more about the Niche Agent or just stay on top of what is happening on the program, be sure to sign up for the Niche Agent Insiders club at www.TheNicheAgent.com/Insiders.)