A home just expired! I bet I know who's about to call…
Aaron Wittenstein is, and he's about to list their home!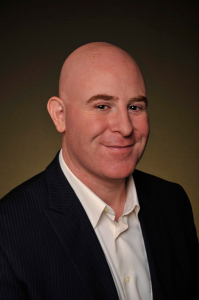 This week I interview Aaron Wittenstein about his love and passion for expireds. As an agent in a new area, he knew the fastest way to grow his business was through prospecting expireds. And believe me, its paid off!
Aaron and I jump right into some of the scripts he uses, the follow up process he uses and the systems he uses to ensure a steady flow of expireds. We talk about his new venture, an over seas inside sales rep, who has completely changed how hes doing his business and is working extremely well for him and his business.
Many agents are terrified of expireds because of the fear of rejection, well this is something Aaron addresses in this episode and you don't want to miss his suggestion. 
If you don't go after  expireds in your area, someone like Aaron Wittenstein will, and trust me, he will get them! So listen to this weeks episode and go get your unfair share of the listings in your area with Aaron's simple and effective strategies. 
Also, don't forget to join Aaron's new (and AMAZING) Facebook group  "Lead Gen Scripts and Objections" and start mastering your scripts with some amazing agents from all over the world.
Listen/Download Audio File Here:

Home just expired? I bet I know who's about to call...
[ 32:31 ]
Play Now
|
Play in Popup
|
Download
(1589)
(To save, hit download, then right click on the screen and hit save as…) 
Watch The Youtube Version Here:
About Our Guest – Aaron Wittenstein
More than 13 years of real estate experience has made Aaron Wittenstein into a new kind of agent. Aaron is the agent on the phone, at a property, doing his research, pulling together all available sources to make sure he knows everything he needs to know to pass his expertise on to his client. His engaging demeanor makes him a favorite among clients and an agent sought out by other agents.
Aaron is also a tech savvy Realtor with a wide-ranging online presence. He's tracking down leads, marketing properties, and making sure he finds every hidden gem available for his clients.
As a full-time, full-service Realtor with 16+ years of fast-track sales experience in diverse business environments, Aaron's local expertise as a Westchester County real estate agent gives him a well-rounded background that will benefit you whether you are a first-time home buyer, a seasoned home veteran, investor or a returning client.
Connect With Aaron
 Find him on facebook at www.Facebook.com/wittenstein  on his website at www.WestchesterSells.com and feel free to email him with any expired questions at Aaron@WestchesterSells.com
And don't miss out on his super powerful Facebook group at  "Lead Gen Scripts and Objections"
To you and your niche,  
Ryan Smith – The Niche Agent 
(P.S. In case you haven't got your copy yet, make sure you get your copy of the "101 Real Estate Niche Markets" eBook we created at  www.TheNicheAgent.com/eBook ) 
(P.S.S. If you like this episode and would like to learn more about the Niche Agent or just stay on top of what is happening on the program, be sure to sign up for the Niche Agent Insiders club at www.TheNicheAgent.com/Insiders.)