The Niche Panel… And I'm on it!
And here are my thoughts!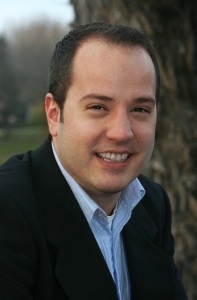 This week I wanted to share a video of a training I did recently at one of the local real estate boards. We had the incredible Michelle Hawco (aka The House Mom) who has really found her niche in the "mom community" as an excellent mother, and real estate agent, its no wonder shes having the success shes had.
Then next up we had myself, speaking about, of course, niches. I share where I came from, what I learned in my business and then what I have learned by doing this podcasts. Its actually one of the first times I have actually shared my story and been interviewed rather than being the interviewer on here. I hope you guys like it.
And then we have Jenny Kotulak as she shares her 25+ years experience in the business. As a trainer and office manager, Jenny has a lot of great insights into this business and what makes it work.
I know we didn't have an episode last week, but I hope this will help make up for it. Keep an eye out for even more episodes of some niche panels I have done recently as well. I trust you will find them really helpful.
Listen/Download Audio File Here:

The Niche Agent - With Ryan Smith (Episode 42)
[ 1:19:10 ]
Play Now
|
Play in Popup
|
Download
(1053)
(To save, hit download, then right click on the screen and hit save as…) 
Watch The Youtube Version Here:
About Our Guests –  Ryan Smith, Michelle Hawco, Jenny Kotulak
To you and your niche,  
Ryan Smith – The Niche Agent 
(P.S. In case you haven't got your copy yet, make sure you get your copy of the "101 Real Estate Niche Markets" eBook we created at  www.TheNicheAgent.com/eBook ) 
(P.S.S. If you like this episode and would like to learn more about the Niche Agent or just stay on top of what is happening on the program, be sure to sign up for the Niche Agent Insiders club at www.TheNicheAgent.com/Insiders.)