How to go from 0 – 170 deals a year in 3 years…
Rachel Adams did it… And she JUST turned 30!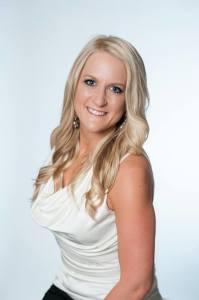 This week I interview Rachel Adams of Keller Williams in Sacramento California. If you haven't guessed from the heading, Rachel has had tremendous growth in her real estate business. She accredits this to staying focused, staying in the game and learning the systems and models.
Rachel shares some of her insights that shes's learned over the last 2.5 years that have helped propel her to be a mega agent. And she says you can do the same thing! 
If you think you need money to make money in this business, have to have a ton of experience  or you just have to have luck, Rachel can prove you wrong! She started young, was broke, was working a few jobs to pay the bills and all she had was her drive and experience. She knew she needed to focus and she did. But the results have been incredible.
Check out this episode where Rachel and I talk about her online presence, her farming strategies, her business partnerships and the training that changed her life.
Don't miss this episode and don't forget to share this episode with friends.
Listen/Download Audio File Here:

The Niche Agent - With Rachel Adams
[ 34:18 ]
Play Now
|
Play in Popup
|
Download
(1415)
(To save, hit download, then right click on the screen and hit save as…) 
Watch The Youtube Version Here:
About Our Guest – Rachel Adams
Rachel Adams leads the Sales Division for the Aitchison & Adams Real Estate Group at Keller Williams Realty, in both the Sacramento Region, as well as the Bay Area. She is currently ranked in the top 2 percent of all realtors in Placer and Sacramento counties for sales volume and, together with her team, Rachel will close on just under $35 million in sales for 2014. Perhaps one of her biggest accomplishments is that she was recognized as a finalist for the National Association of Realtor 30 Under 30.
She received her MBA in Business Marketing from UC Davis, which gave her a strong foundation to build such a successful business. She loves the real estate process, and works to identify each home's unique strengths in order to fully highlight their best features and quickly attract the right buyers. Her creative marketing ways incorporate both traditional channels as well as new strategies based on the latest technology available. She is known for her upbeat attitude that pairs well with her aggressive negotiation skills to NET her sellers the most money for their home. Many first time home buyers have praised Rachel for her patience and attention to detail in walking them through the process of owning their first home. 
Rachel spends her weekends enjoying the outdoors hiking, furthering her wine expertise as a first level sommelier, and relaxing with her little maltipoo, Ollie.
Connect With Rachel
 Find her on facebook at www.Facebook.com/RachelAdamsRealtor  on Twitter at www.Twitter.com/RachelAdamsKW
RachelAdamsRealtor@gmail.com  or her website at www.Aitchison-Adams.com  or giver her a call at 916-760-0402
To you and your niche,  
Ryan Smith – The Niche Agent 
(P.S. In case you haven't got your copy yet, make sure you get your copy of the "101 Real Estate Niche Markets" eBook we created at  www.TheNicheAgent.com/eBook ) 
(P.S.S. If you like this episode and would like to learn more about the Niche Agent or just stay on top of what is happening on the program, be sure to sign up for the Niche Agent Insiders club at www.TheNicheAgent.com/Insiders.)