Want some Real Estate tech tips from a TRUE master?!
Jeff Lobb  of SparkTank Media is here this week to share some tech gold!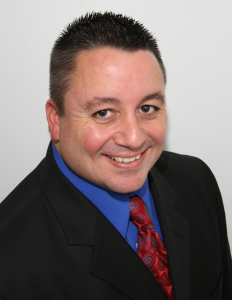 If you haven't heard of Jeff Lobb you have been living under a rock… (And probably one without wifi for that matter!) If you are into tech for your real estate business, or know you should be, then this episode is for you!
So technically that means ALL of you! 🙂
This week Jeff and I talk about some of his great tech tips that you can actually start applying to your business TODAY. These aren't just some pie in the sky tech theories, these are actually applicable things you can start doing right now to grow your real estate niche.
Jeff knows his stuff, and he wants you to know some of it too, so if you have wifi and aren't living under a rock, you should check out this episode. Some of you may not be techies, but if this episode can do anything, it can get you to start thinking out side the box and learn a few simple strategies that you can start applying to your own business, regardless of how tech savvy you are.
But if you are tech savvy enough to be reading this, you are savvy enough to try some of the things Jeff suggests in this weeks episode.
What are you waiting for? Listen to this weeks episode right now!
Listen/Download Audio File Here:

The Niche Agent - With Jeff Lobb (Episode 40)
[ 32:32 ]
Play Now
|
Play in Popup
|
Download
(1033)
(To save, hit download, then right click on the screen and hit save as…) 
Watch The Youtube Version Here:
About Our Guest – Jeff Lobb
Jeff Lobb is the Founder & CEO of SparkTank Media – a Consulting Firm specializing in Real Estate Technology, Productivity & Mobile Strategies. A renowned Speaker, Trainer & Coach, and the former Vice President of Technology & Innovation for EXIT Realty Corp. International, Jeff has been a Realtor® for more than two decades. With his diverse background being a Top Producer, a Brokerage Owner, and having had extensive experience with Mobile, Tech, & Internet with both startups & Fortune 500 companies, Jeff knows Real Estate and tech inside and out, from the ground up.
Approaching Technology for Real Estate with the mindset of a Real Estate Professional – from Mobile devices to Listing Presentations to Social Media – Jeff knows how to talk the talk, because he's spent many years walking the walk. Technology is changing the way we communicate and the way we do business. Jeff firmly believes that with the right use, the Tools & Technology available to agents today are key to creating better client experiences & closing more transactions. Being fluent in the three lanuguages of English, Real Estate & Technology, Jeff prides himself with being able to break it down for even the most non technical of audiences. Jeff Lobb finally makes Technology for Real Estate simple.
Jeff has been named to the Inman Top 100 Most Influential in Real Estate for the last two years, he's spoken at Real Estate Connect, Agent Reboot, EXIT Realty Corp International, RIS Media, Texas Association of Realtors Convention, WCR, Xplode Technology Conference, many association & board events, and is the CEO & Founder of SparkTank Media – a company dedicated to Speaking, Training, & Coaching for the Real Estate Industry.
Connect with Jeff at www.jlobb.com
To you and your niche,  
Ryan Smith – The Niche Agent 
(P.S. In case you haven't got your copy yet, make sure you get your copy of the "101 Real Estate Niche Markets" eBook we created at  www.TheNicheAgent.com/eBook ) 
(P.S.S. If you like this episode and would like to learn more about the Niche Agent or just stay on top of what is happening on the program, be sure to sign up for the Niche Agent Insiders club at www.TheNicheAgent.com/Insiders.)