How much is your Database worth to you?
For Brad Korn, its invaluable… And it can be for you too!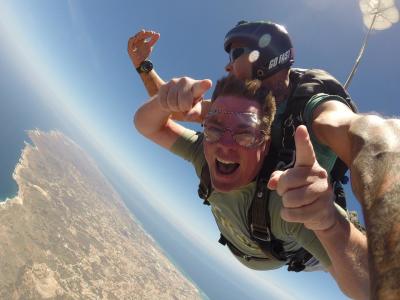 This week I interview the one and only Brad Korn! Brad and I jump right into some amazing ideas about how to build and master your database in this jam packed episode.
When I asked Brad about his follow up systems, he graciously offered his entire follow up system to you guys… FOR FREE. Just head over to www.KornTeam.com/database and you can sign up and get every piece of marketing Brad uses on his 33 touch follow up system.
We also get into some strategies that you can use to build your farm AND your database that are super effective AND cost effective. Its actually so simple it's kinda scary!
If you haven't heard of Brad or heard him speak, you may not know that he is one of the top database marketers in the industry and speaks all over, sharing his insights and insider secrets on how to effectively use a database to build your business. So when he speaks, you should listen!
Brad is starting a new training course that you can take advantage of to learn to truly master your database. Just head over to www.MakeThePhoneRingAgain.com and sign up, you won't regret it!
Listen/Download Audio File Here:

The Niche Agent - With Brad Korn (Episode 39)
[ 47:59 ]
Play Now
|
Play in Popup
|
Download
(849)
(To save, hit download, then right click on the screen and hit save as…) 
Watch The Youtube Version Here:
About Our Guest – Brad Korn
Brad has built a nationally recognized Real Estate Team over the past 20 years. "Managing, running, and building a real estate business has been like starting a Fortune 500 company" Brad says. In the past he has done a lot of things wrong, learned from those mistakes, and overcome all the challenges of running a successful, profitable business.
Now he brings that experience to you. Brad will Teach, Train and Coach to your or your teams' personal needs, however he has personal experience on managing and extracting more business from your database than you ever thought possible.
Just head over to www.MakeThePhoneRingAgain.com and sign up, you won't regret it!
And again, if you want to get access to Brads entire follow up system at www.KornTeam.com/Database
And check out what Brad and his team are up to by visiting www.KornTeam.com
To you and your niche,  
Ryan Smith – The Niche Agent 
(P.S. In case you haven't got your copy yet, make sure you get your copy of the "101 Real Estate Niche Markets" eBook we created at  www.TheNicheAgent.com/eBook ) 
(P.S.S. If you like this episode and would like to learn more about the Niche Agent or just stay on top of what is happening on the program, be sure to sign up for the Niche Agent Insiders club at www.TheNicheAgent.com/Insiders.)