Does money grow on trees?
It does if you farm it! Kenny Klaus can teach you…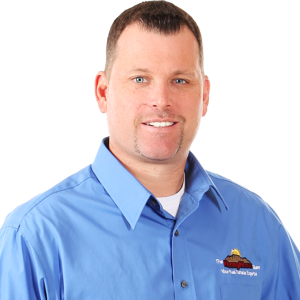 This week I interview Kenny Klaus with Keller Williams in Phoenix Arizona. Kenny grew his MASSIVE business by focusing on his farm. He started small and ended up taking over a zip code or two and turned it into one of the top real estate businesses in the world!
You may be thinking "yeah, but Kenny must be a real estate genius"… But he started as a delivery driver and realized that having your own  "real estate route" could translate into mega success.
In this interview Kenny shares some of his secrets with our listeners and tells us how he built it into the business it is today. He shares some of the strategies and materials he uses and how you can do the same.
If you focus on a farm, or would like to focus on farming then this is the episode for you.
He is also offering a discount to his incredible "Certified Local Market Expert" program that can teach you exactly how to do it and give you the tools needed to dominate your farm.  Head over to www.CLME.com and get $150 off by  using the promo code: KK150
Listen/Download Audio File Here:

The Niche Agent - With Kenny Klaus (Episode 38)
[ 36:50 ]
Play Now
|
Play in Popup
|
Download
(783)
(To save, hit download, then right click on the screen and hit save as…) 
Watch The Youtube Version Here:
About Our Guest – Kenny Klaus
Kenny Klaus is one of the top farming agents in North America. His team has been in the top 100 agents in the U.S. every year since 2010 in  a business focusing mostly on two zip codes in the Phoenix metro area. A Top KW Agent since 2010, he was a Double Platinum Award Winner, Hall of Fame Member, and Chairman's Club Member with RE/MAX.
Again, Kenny is offering our listeners a discount to his incredible "Certified Local Market Expert" program that can teach you exactly how to do it and give you the tools needed to dominate your farm.  Head over to www.CLME.com and get $150 off by  using the promo code: KK150
If you want to check out what Kenny and his team are up to you can find his training program at www.CLME.com and you can see what his team is doing over at www.85209.com to see what they are up to in their community. Or you can email Kenny directly at kenny@klausteam.com
To you and your niche,  
Ryan Smith – The Niche Agent 
(P.S. In case you haven't got your copy yet, make sure you get your copy of the "101 Real Estate Niche Markets" eBook we created at  www.TheNicheAgent.com/eBook ) 
(P.S.S. If you like this episode and would like to learn more about the Niche Agent or just stay on top of what is happening on the program, be sure to sign up for the Niche Agent Insiders club at www.TheNicheAgent.com/Insiders.)