Get NAKED!!!
Jackie Youngblood does… And sells a ton of homes doing it!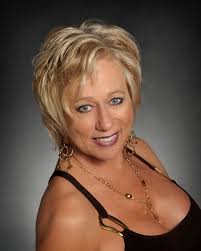 This week I interview Jackie Youngblood of Keller Williams Tampa Properties. Jackie works in a very interesting and specific niche. If you haven't guessed from the headline, she has mastered the nudist/clothing optional market.
You have recognize Jackie as the host of TLC's "Buying Naked" TV show. As a Florida REALTOR® and fellow nudist, it only made sense for Jackie to combine thing two things she loves the most!
In this episode, Jackie shares her story how she went from a part time agent to having that "ah-ha" moment when she realized that focusing on her niche would be the best thing for her business. She has never looked back!
The success from focusing on her niche had turned into local publicity then turned into and opportunity to get her own TV show deal with TLC.
Jackie's passion and playful personality make her the perfect host for the show and you can sense her passion about real estate and the nudist life style in this interview.
So don't worry about putting on your clothes to listen to this episode, just sit back, relax and enjoy!
Listen/Download Audio File Here:

The Niche Agent - With Jackie Youngblood (Episode 36)
[ 36:08 ]
Play Now
|
Play in Popup
|
Download
(789)
(To save, hit download, then right click on the screen and hit save as…) 
Watch The Youtube Version Here:
About Our Guest – Jackie Youngblood
Jackie states, "With so many agents and REALTORS® in the real estate field, I realized I needed to "think outside the box" and immediately began targeting the nudist and clothing optional clientele. With Pasco County being the Nudist Capital of North America, this has been and continues to be a rewarding "out of the box" experience".
Jackie received her real estate licenses in 2004 and joined a small real estate company in Land O' Lakes. When she saw signs of a "shift" in the market in 2007 and 2008, Jackie revised her goals and, in order, to reach those goals, she placed her licenses with Keller Williams Tampa Properties.
After moving her real estate licenses to Keller Williams Tampa Properties, Jackie began building The Jackie Youngblood Group. Today Jackie and her team maintain their position as a multi-million dollar team. She is a member of the Agent Leadership Council, governing board, in the Keller Williams Tampa Properties office and serves as a mentor for new agents and Realtors coming on board.
Although Jackie's target market is the nudist and clothing optional clientele, she and her team work with non-nudist and textile clients as well.
Jackie is a member of the Greater Tampa Association of Realtors, Florida Association of Realtors, National Association Realtors, and Member of The Institute for Luxury Home Marketing and holds the title of Certified Distressed Property Expert.
She is the star of the Buying Naked TV Reality Show on TLC.
If you would like to connect with Jackie at BJYoung320@gmail.com or text her at 813-477-7298 and you can check out her website at www.SkipTheOutfit.com or watch her show TLC's "Buying Naked"
To you and your niche,  
Ryan Smith – The Niche Agent 
(P.S. In case you haven't got your copy yet, make sure you get your copy of the "101 Real Estate Niche Markets" eBook we created at  www.TheNicheAgent.com/eBook ) 
(P.S.S. If you like this episode and would like to learn more about the Niche Agent or just stay on top of what is happening on the program, be sure to sign up for the Niche Agent Insiders club at www.TheNicheAgent.com/Insiders.)