Social Media Strategies And Niches – With Daren Phillipy
Want to use social media to build/master your niche? Daren Phillipy can show you how…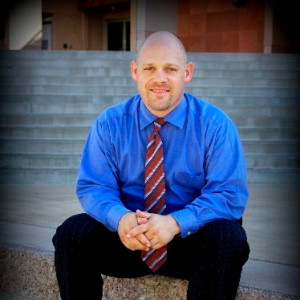 This week I interview Daren Phillipy about some easy strategies you can use to build your niche online.
Daren dives into some actual applicable social media strategies that he has used and you can apply to your niche too! We talk about proven short term and long term strategies that can catapult your business into success if followed.
Daren also runs a real estate podcast and has been coaching agent for a while, so when he speaks, you should listen. He is extremely knowledgeable about social media, online marketing and mastering a niche.
Also, Daren also created a special FREE training video for our listeners that shows you how to use a strategy that lets you see how competitive your niche will be online.
Check it out here (You can thank Daren and I later for this one!)
www.realestatetechacademy.com/Niche
Daren was one of the people who helped me kick start this whole project, so please show your support and check out his new project Real Estate Tech Academy and listen to his podcast Real Estate Roundtable Podcast!
Listen/Download Audio File Here:

The Niche Agent - With Daren Phillipy (Episode 35)
[ 50:00 ]
Play Now
|
Play in Popup
|
Download
(727)
(To save, hit download, then right click on the screen and hit save as…) 
Watch The Youtube Version Here:
About Our Guest – Daren Phillipy
Daren Phillipy is the CEO/Team Leader of Keller Williams The Marketplace in Las Vegas, Nevada. He is also the Founder of Real Estate Tech Academy, a website that teaches real estate agents how to use their technology.  Daren also produces a real estate coaching podcast called Real Estate Roundtable found on iTunes.  When he is not spending time with his awesome wife, and 4 cool kids, he spends his time helping real estate agents grow their business.  He especially loves helping agents learn how to use technology to leverage their real estate business.
You can connect with Daren and find out what he's up to by checking out the following:
 www.realestatetechacademy.com
darenphillipy48@gmail.com
Real Estate Roundtable Podcast
Twitter
Google+
Again, check out the FREE video Daren create for our listeners that shows you how to use a strategy that helps you find out how competitive your niche will be online.
www.realestatetechacademy.com/Niche
To you and your niche,  
Ryan Smith – The Niche Agent 
(P.S. In case you haven't got your copy yet, make sure you get your copy of the "101 Real Estate Niche Markets" eBook we created at  www.TheNicheAgent.com/eBook ) 
(P.S.S. If you like this episode and would like to learn more about the Niche Agent or just stay on top of what is happening on the program, be sure to sign up for the Niche Agent Insiders club at www.TheNicheAgent.com/Insiders.)