Total World Domination (At Least Real Estate Domination!!)
Lisa Archer might just be on her way there…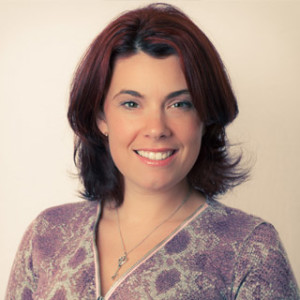 This week I interview Lisa Archer from Live Love Realty with Keller Williams in Charlotte North Carolina (And  a number of other areas!)
Lisa and I discuss her success with her team's expansion. At the time of the recording Lisa has moved her (very successful) team and systems into 8 different markets. And she has no plans of stopping!
Unless you have been living under a rock, then you have most likely heard of Lisa Archer, The Geeky Girls or her Live Love Realty brand. With less than a decade under her belt, Lisa and her team have taken the real estate world on full force and built an incredible team and business to be reckoned with.
If you are interested in finding out  more about the expansion models that are making waves in this business and want to find out how you can apply these models to your team or just want to hear about the future of the industry, then this episode is for you!
Listen/Download Audio File Here:

The Niche Agent - With Lisa Archer (Episode 33)
[ 29:33 ]
Play Now
|
Play in Popup
|
Download
(737)
(To save, hit download, then right click on the screen and hit save as…) 
Watch The Youtube Version Here:
About Our Guest – Lisa Archer
Realtor, Internet Marketing and Social Media/Tech Trainer/Speaker, and Geeky!
Lisa is a licensed NC Realtor and co-owner of Live Love Realty of Keller Williams Realty. She has spoken at Agent Reboot, ReTechSouth, Inman Connect, & Keller Williams Mega Camp and Keller Williams Family Reunion among numerous other real estate events. Named as one of Inman News 100 Most Influential in Real Estate 2013 and 2014.
If you would like to connect with Lisa you can find her on her website at www.LiveLoveRealty.com on Facebook On Twitter  or email her CEO of agent expansion at DeniseLiveLoveRealty@gmail.com
To you and your niche,  
Ryan Smith – The Niche Agent 
(P.S. In case you haven't got your copy yet, make sure you get your copy of the "101 Real Estate Niche Markets" eBook we created at  www.TheNicheAgent.com/eBook ) 
(P.S.S. If you like this episode and would like to learn more about the Niche Agent or just stay on top of what is happening on the program, be sure to sign up for the Niche Agent Insiders club at www.TheNicheAgent.com/Insiders.)