The Niche Agent – With Guest Ronn James (Episode 3)
We want to welcome our third guest to The Niche Agent Ronn James of Stonemill Realty.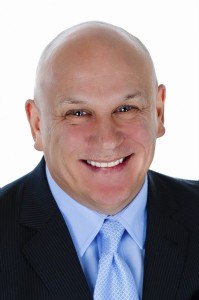 Ronn James is not your average realtor! With more than 28 years experience in real estate and mortgage management, Ronn is widely recognized as a leading advocate on the fundamentals, strategies and techniques of buying and selling residential real estate.
Ronn is a frequent guest on popular TV shows such as Breakfast Televsion and Cityline, and hosts his own segment on the CTS Network program Real Life with Sharon Caddy. Host of both Open House Real Estate Radio and Full Contact Real Estate Radio on internet radio, Ronn has also been a regular contributor to New Homes and Condos For Sale magazine, the Toronto Sun and Canadian Homeplanner, and co-authored the groundbreaking book Real Estate Agent Inc. – The Book That Makes You Think.
Listen/Download Audio File Here:

The Niche Agent - With Guest Ronn James (Episode 3)
[ 44:30 ]
Play Now
|
Play in Popup
|
Download
(166)
(To save, hit download, then right click on the screen and hit save as…)
Watch The Youtube Version Here:

You can connect with Ronn on his websites at www.StonemillRealty.com www.BuildingLotsForSale.ca www.Iloveopenhouses.com
If you haen't yet, be sure to get your copy of The Niche Agents eBook "101 Real Estate Niche Markets" at www.TheNicheAgent.com/ebook
To you and your niche,
Ryan Smith – The Niche Agent
(P.S. If you like this episode and would like to learn more about the Niche Agent or just stay on top of what is happening on the program, be sure to sign up for the Niche Agent Insiders club at www.TheNicheAgent.com/Insiders.)
(P.S.S. In case you haven't got your copy yet, make sure you get your copy of the "101 Real Estate Niche Markets" eBook we created at www.TheNicheAgent.com/eBook )