Small Market, Big Business!
Beth Samberg has proven this business strategy works!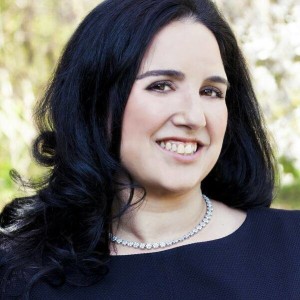 This week I interview Beth Samberg. Beth shares  her success story about how she started as an under producing agent, and then turned that into a 35 million a year business. Her secret? Staying small.
As listeners of The Niche Agent, you know that the money is in niches, and Beth found this truth out with her business very early on. She focuses on a very small geographic area. (She doesn't drive more than 15 mins mins for work) This focus started as a desire to stay close to family and to not waste her valuable time and its paid off… HUGE!
Beth and I also go in deeper with her new found success with putting in business systems and a coach that has allowed her to double her business in the last year. She attributes this success to a mindset shift and help from her business coach. She shares some of her insights over the past few years and gives us an open and honest look into her life. 
If you are wondering if going small is bad for business, than listen to this episode before you change your mind!
Listen/Download Audio File Here:

The Niche Agent - With Beth Samberg (Episode 29) [ 32:18 ]

Play Now

|

Play in Popup

|

Download

(753)

(To save, hit download, then right click on the screen and hit save as…)    
Watch The Youtube Version Here:
About Our Guest
As a dynamic, energetic personality with superior negotiating skills, Beth Samberg has continuously earned recognition as top producer in the real estate industry. She has been recognized by Philadelphia Magazine with the Five star award the last four years in a row.
Beth Samberg specializes in the Lower Main Line and surrounding areas of Philadelphia including Lower Merion Township. Beth's knowledge of the Lower Main Line permits her to fill all the needs her clients require. Whether buying your first home, downsizing or relocating, her specialized care and service will overwhelm you.
 If you would like to connect with Beth you can find her at www.BethSamberg.com, Twitter: @BethKnowsHomes, Facebook : Beth Samberg Team
To you and your niche,  
Ryan Smith – The Niche Agent 
(P.S. In case you haven't got your copy yet, make sure you get your copy of the "101 Real Estate Niche Markets" eBook we created at  www.TheNicheAgent.com/eBook ) 
(P.S.S. If you like this episode and would like to learn more about the Niche Agent or just stay on top of what is happening on the program, be sure to sign up for the Niche Agent Insiders club at www.TheNicheAgent.com/Insiders.)