6 Steps To 7 Figures… Is it possible?
It is, and Pat Hiban and I discuss how he did it and how you can too!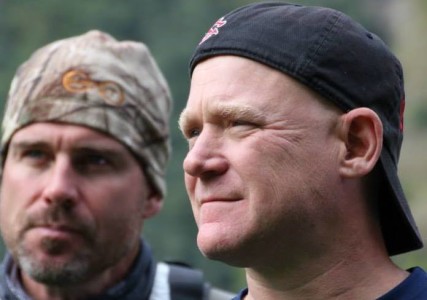 This week I interview Pat Hiban. We discuss his incredible career where he made just over $13,000 his first year, and follow his journey to becoming a BILLION DOLLAR AGENT! Pat shares his stories and advice for our audience. We delve into what he did to grow his business to such a high level. In this episode, we talk about the different niche's that Pat has tried and mastered, which helped build such a solid foundation for his business.  I get Pat to share his story about how he wrote the book and how its changed his business, and how it can change yours as well. We also talk about his golden nugget advice for our listeners at the end, and its truly insightful.  If you would like to learn how you too can build a 7 figure income in this crazy real estate world, then you aren't going to want to miss this episode.  
Listen/Download Audio File Here:

The Niche Agent - With Pat Hiban [ 42:10 ]

Play Now

|

Play in Popup

|

Download

(798)

(To save, hit download, then right click on the screen and hit save as…)    
Watch The Youtube Version Here:
About Our Guest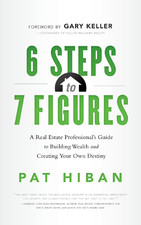 Pat has have lived in MD his entire life and graduated from Frostburg State University-Degree in Sociology. While working toward getting his real estate license Pat was a substitute teacher. In his first full year in real estate Pat sold 10 homes and made 13,700 dollars in commissions. After attending a Floyd Wickman Sweathog Course he learned the key to real estate and tripled his earned commissions. From there the sky was the limit. In his 5th year in the business Pat switched to RE/MAX where he spent 15 years. After branching off on his own in 2005 Pat started the Pat Hiban Real Estate Group which joined Keller Williams in 2006.
In that same year Pat became the #1 Agent in the world with Keller Williams. At the start of 2007 Pat began to write his book 6 Steps to 7 Figures A Real Estate Professional's Guide to Building Wealth and Creating Your Own Destiny. His book released in 2011 and became #6 on New York Times Best Seller List, #2 on USA Today Best Seller List, #1 on Barnes and Noble Best Seller List, and #2 on Amazon during it's launch week. Pat is currently "retired" or living the life of horizontal income (income that he doesn't have to work for). He currently has over 40 streams of income that pay him monthly or annually. He has now begun to tackle the world of educating others through podcasting. Pat Hiban Interviews Real Estate Rockstars launched in March of 2014 and Hiban Digital Broadcasting Network was formed. 
  If you would like to connect with Pat you can find him on the following channels:
Instagram @IAmPatHiban
Twitter @PatHiban
To you and your niche,  
Ryan Smith – The Niche Agent 
(P.S. In case you haven't got your copy yet, make sure you get your copy of the "101 Real Estate Niche Markets" eBook we created at  www.TheNicheAgent.com/eBook ) 
(P.S.S. If you like this episode and would like to learn more about the Niche Agent or just stay on top of what is happening on the program, be sure to sign up for the Niche Agent Insiders club at www.TheNicheAgent.com/Insiders.)