An Open House Domination Plan – All In One Episode
Listen in as Chris Suarez shares his proven open house system that launched an incredibly successful career.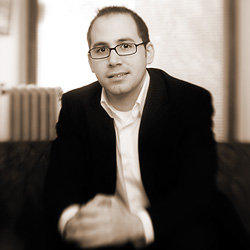 This week I interview Chris Suarez about his incredible (and outside the box) approach to open houses… Doing them every day! 
GASP…. Wait, what? You mean he doesn't do them Saturdays and Sundays 2-4?!
Nope! And he built a massive successful business by going against the norm.
Chris and I talk about the scripts, marketing materials and the reasons behind his wildly successful open house strategy. You can hear exactly what he did and how he did it and much much more in this weeks episode. 
From starting in a new city, to being a mega agent in a very short time, the basis of his success was his dedication, focus and ability to try things a bit differently.
I know I say it all the time, but if you are doing open houses, or want to, then you DEFINITELY don't want to miss this episode.
Listen/Download Audio File Here:

The Niche Agent - With Chris Suarez (Episode 27) [ 37:08 ]

Play Now

|

Play in Popup

|

Download

(979)

(To save, hit download, then right click on the screen and hit save as…)  

 

 
Watch The Youtube Version Here:
About Our Guest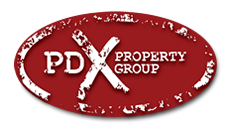 Chris Suarez always believed that the MREA models, if committed to, would be the fast track to truly owning a real estate business.  In just 4 years after moving to a new city and starting a real estate team, he has proven these models will take you from Thinking A Million…to Earning A Million…to Netting A Million. 
Chris is running an amazing (and VERY affordable) group coaching program through maps coaching that you aren't going to want to miss.
From day one of launching his business in a new city, MREA was the guidebook for every decision he made.  Chris will break down his duplicatable path to building the Economic Model, Lead Generation Model, Budget Model, and ultimately the Organizational Model that helped grow his business from $0 to over $70M in closed sales in just his fourth year of selling real estate in Portland, OR and grossing almost $2M in GCI!
You can register for the program here:
http://mapscoaching.kw.com/group-coaching/model-your-way-million
If you would like to connect with Chris you can connect with him at www.pdxpropertygroup.com or you can reach out and give him a call at  503-7488300
To you and your niche,  
Ryan Smith – The Niche Agent 
(P.S. In case you haven't got your copy yet, make sure you get your copy of the "101 Real Estate Niche Markets" eBook we created at  www.TheNicheAgent.com/eBook ) 
(P.S.S. If you like this episode and would like to learn more about the Niche Agent or just stay on top of what is happening on the program, be sure to sign up for the Niche Agent Insiders club at www.TheNicheAgent.com/Insiders.)