Do Referrals Just Happen?
No! And Michael J. Maher shows you what you can do about it…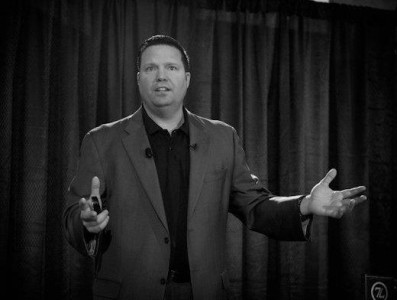 This week I interview the amazing  Michael J. Maher about his love and passion of referrals. Michael has been called "The Most Referred Agent In The World", so when he speaks about referrals, you listen!
Michael and I go deep into what a referral is, how do you get them, and how to build your business around them. We do a bit of a role play session where Michael actually digs deep into how he can help me grow The Niche Agent and how he can help give referrals. In return, he shares amazing scripts that you can use TODAY to build your referral business. 
We had a lot of fun recording this episode, but its jam packed with a ton of amazing insights and helpful information from the referral specialist himself! 🙂 
I made a promise to Michael on the show that I would help him hit his goal for referrals, so as loyal Niche Agent listeners and a thank you for being on the show, Michael is doing a FREE webinar for you!

Referral Guru Discloses Secrets to REALLY Getting 100s of Referrals Every Year
Referral Guru and #1 Bestselling Author, Michael J. Maher discloses the secrets to getting 100's of referrals every year. As North America's Most Referred Real Estate Professional, Maher shares his best strategies and many of these will positively shock you. You will learn the first step to getting massive amounts of referrals. Learn the truth about databases, and how to orchestrate referral conversations and referral opportunities.
Just head over to www.FreeBonusWebinar.com  and register, as its only a couple days away!
(Plus you get  The Housewarming Party System for FREE(a nearly $500 value) for REGISTERING! 
Listen/Download Audio File Here:

The Niche Agent - With Guest Michael J. Maher (Epsiode 24) [ 40:10 ]

Play Now

|

Play in Popup

|

Download

(1199)

(To save, hit download, then right click on the screen and hit save as…)    

 
Watch The Youtube Version Here:
About Our Guest
"America's Most Referred Real Estate Professional", Michael J. Maher is dedicated to helping agents earn a better living and live a better life. He rocketed to the top of the profession quickly netting over $1 MM in just his third year of real estate. With the trademarked slogan of We're not #1… YOU are®, The Maher Team has received over 500 referrals per year for the last five years.
Michael has been interviewed by the top real estate trainers in the world including: Bill Hart at Building Champions®, Howard Brinton at STAR POWER®,and Joe Stumpf at By Referral Only®. As an author, he is now coming into his own. He contributed to the top-selling book, Foreclosure Investing For Dummies® with Ralph Roberts. Connect to Michael at Facebook.com/MaherRealEstate, review over 180 recommendations at MaherProfile.com, and for more information on his book, please go to 7LBook.com.
Again, be sure to check out the webinar before its over: www.FreeBonusWebinar.com
To you and your niche,  
Ryan Smith – The Niche Agent 
(P.S. In case you haven't got your copy yet, make sure you get your copy of the "101 Real Estate Niche Markets" eBook we created at  www.TheNicheAgent.com/eBook ) 
(P.S.S. If you like this episode and would like to learn more about the Niche Agent or just stay on top of what is happening on the program, be sure to sign up for the Niche Agent Insiders club at www.TheNicheAgent.com/Insiders.)