The Niche Agent – With Guest Kevin Baker (Episode 19)
Think meeting a woman at a bar can change your career? It sure did for Kevin Baker!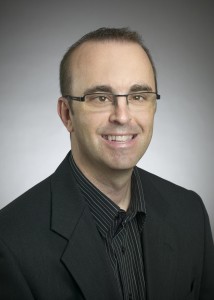 You are probably wondering what the heck I'm talking about…
Kevin Baker shares his story how meeting a woman at a bar not only changed his business, but changed his life.
After realizing that people couldn't find him on Google, Kevin set out to change that. He learned how to use online SEO and other marketing ideas to grow his business. We talk about his big "Ah-ha" when he learned to combine direct response marketing with online tools to put his business on auto pilot.
Learning to generate business while in your sleep is the dream of most agents, and Kevin has created a system that is generating him hot leads and a lot of business from this tactic. He found out 50 percent of his business came from a few condo buildings in his area online. This was the big eye opener for him and his business.
Listen to this episode to hear some of the insights and valuable take-aways that Kevin and I discuss in this weeks episode.
Listen/Download Audio File Here:

The Niche Agent - With Guest Kevin Baker (Episode 19)
[ 32:45 ]
Play Now
|
Play in Popup
|
Download
(976)
(To save, hit download, then right click on the screen and hit save as…) 
Watch The Youtube Version Here:
Being a Realtor since 2001, Kevin's business has steadily grown to what is now a thriving group of individuals able to fulfill every clients needs. Specializing in residential and residential investment property, Kevin has also surrounded himself with a great team of individuals that can handle leasing, commercial as well as all facets of residential real estate.
With his customized marketing plan, Kevin covers all the bases by providing print, direct mail and an extensive online marketing package that is second to none. Through social networking, blogging, etc he is able to drive traffic to his sites to give his sellers ultimate exposure for their property.
You can check out what Kevin is up to on his site at www.KWHomeTeam.ca or find him on Facebook at www.Facebook.com/KevinBakerRealEstate or on Twitter at @KevinBakerRealEstate
To you and your niche,  
Ryan Smith – The Niche Agent 
(P.S. In case you haven't got your copy yet, make sure you get your copy of the "101 Real Estate Niche Markets" eBook we created at  www.TheNicheAgent.com/eBook ) 
(P.S.S. If you like this episode and would like to learn more about the Niche Agent or just stay on top of what is happening on the program, be sure to sign up for the Niche Agent Insiders club at www.TheNicheAgent.com/Insiders.)