The Niche Agent – With Guest Aaron Kaufman (Episode 18)
Part of having a niche is passion… And you can't deny Aaron Kaufman's passion!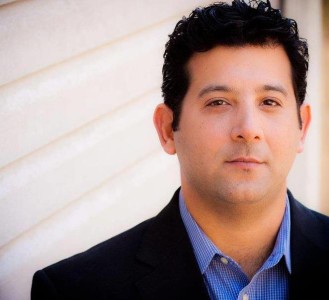 What do you get when you mix passion and focus? An awesome niche!!
This week I interview Aaron Kaufman, the creator of The KW Effect training program. Aaron has dedicated his career to helping Keller Williams agents understand the Keller Williams way of business and to teach agents how to recruit other like minded agents. It doesn't hurt that they can collect a nice residual income from profit sharing from it as well!
Aaron and I discuss the hows and the whys of building wealth through the Keller Williams Profit Share model. We also go deep into the importance of finding something you are truly passionate about and how to make it your own. Aaron is one passionate guy, and from the success he's had, you can see why! We talk about how he's designed  his business around his lifestyle and allowed him to live the life he wants and teach agents to do the same.
For those of you who may not know, Aaron was there to help coach me when I was starting The Niche Agent as well. He gave me some great insights and tips to get it started.
Even if you aren't a Keller Williams agent, there is lots to be learned from this episode of  The Niche Agent. Aaron shares some invaluable insights into what he's learned over the years speaking to thousands of agents. So don't miss this episode!
Listen/Download Audio File Here:

Standard Podcast
Play Now
|
Play in Popup
|
Download
(962)
(To save, hit download, then right click on the screen and hit save as…) 
Watch The Youtube Version Here:

Aaron Kaufman is a KW Growth Coach out of Atlanta, Ga., who has personally sponsored over 400 agents to KWRI. His online recruiting system (moving-careers.com) has helped sponsor over 1,400 agents to KWRI since 2005. 7 of the past 9 years, either Aaron or one of his recruits, has won The Growth Partner of the Year (Top Sponsoring Agent) for all of KWRI and he is in the Top 100 annual KW profit share earners. Aaron teaches his innovative profit share class, The KW Effect, not only as a way to give back and share with other KW associates, but because, he is passionate about making an even greater impact on the positive growth of our company.
You can check out what Aaron is up to by checking out his very helpful and informative website at www.Moving-Careers.com  or find him on Facebook at www.Facebook.com/AKaufman1
To you and your niche,  
Ryan Smith – The Niche Agent 
(P.S. In case you haven't got your copy yet, make sure you get your copy of the "101 Real Estate Niche Markets" eBook we created at  www.TheNicheAgent.com/eBook ) 
(P.S.S. If you like this episode and would like to learn more about the Niche Agent or just stay on top of what is happening on the program, be sure to sign up for the Niche Agent Insiders club at www.TheNicheAgent.com/Insiders.)