The Niche Agent – With Guest Andy Herrington (Episode 17)
What can you learn from nearly 500,000 phone calls? A LOT! Andy Herrington and I discuss the importance of phone skills for your business.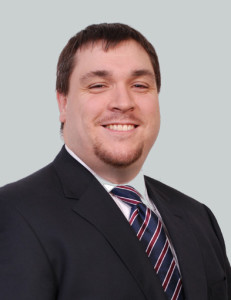 If you have ever had a fear of the phone or thought that you couldn't get good on the phone, you need to listen to this weeks interview with Andy Herrington from Powerhouse Coaching.
Andy and I go deep into talking about the importance of sales on the phone, and how to convert any type of lead. We talk about the best times to call, things you should never say over the phone, how to stay focused and a number of other important things agents need to learn to ensure success on the phone.
Andy is also going to be giving away a copy of both of his books: Powerhouse Dialing and the companion script book. Just make sure to listen to the episode to find out how you can win!! And everyone who enters to win will also get a copy of his ebook – "20 Vital Tips to Increase Lead Conversion". Just listen to the episode to find out how you can get your copy of the ebook and also enter for a chance to win his two very powerful books.
If you have ever had call reluctance, wanted to increase your phone skills, get more out of your leads, become more efficient on the phone or just wanted to learn more about sales on the phone, than this is the episode for you.
Listen/Download Audio File Here:

The Niche Agent - With Guest Andy Herrington (Episode 17) [ 42:48 ]

Play Now

|

Play in Popup

|

Download

(645)

(To save, hit download, then right click on the screen and hit save as…)  
Watch The Youtube Version Here:
With a solid background in real estate, Andy Herrington was a member of three top producing teams (Craig Proctor Team, Dan Plowman Team and Tom & Diane Mitchell Team) before becoming a Full Time Real Estate coach in 2008. The teams that Andy has been a member of averaged over 350 transactions per year and placed #1 on the Toronto Real Estate Board 5 times. Andy has done everything from Listings and Buyers, to managing a Team of Outside Sales agents, to creating, training and running a department of Phone Specialists.
As a coach, Andy has worked with a wide variety of clients, from those who already had a team of 8-10 Realtors® to newer agents in the business working by themselves. He has had clients from all over Canada in markets as small as 10K people and as big as 5 million (GTA). He knows that the systems he writes about can work in any and all environments because he has helped countless people do just that.
Andy is viewed as an expert in systems, scripting, marketing, lead generation, business and team building. He is actively writing all the time hoping to inspire Realtors® to raise the reputation of our industry. This has lead to having numerous Real Estate articles published internationally over the years. As well as having contributed to the Book "LIST MORE, SELL MORE, LEAD MORE" and having his own book published "Powerhouse Dialing".

To check out what Andy is up to and to find out more about his books and his coaching be sure to check out www.PowerhouseCoaching.ca
To you and your niche,  
Ryan Smith – The Niche Agent 
(P.S. In case you haven't got your copy yet, make sure you get your copy of the "101 Real Estate Niche Markets" eBook we created at  www.TheNicheAgent.com/eBook ) 
(P.S.S. If you like this episode and would like to learn more about the Niche Agent or just stay on top of what is happening on the program, be sure to sign up for the Niche Agent Insiders club at www.TheNicheAgent.com/Insiders.)