The Niche Agent – With Guest Chris Barr (Episode 16)
Do your words matter? I ask Chris Barr from Barr Direct and he KNOWS they do!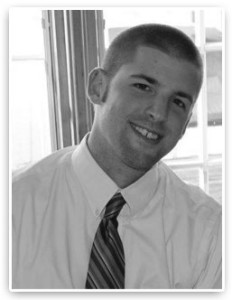 This week I interview Chris Barr from www.BarrDirect.com about his work as a copywriter. We go deep with the importance of properly crafting the right offers, branding yourself, getting the right message in front of the right people.
Chris works for an Inc 5000 company as a marketing executive. He eats breathes and sleeps marketing, so he has a thing or two to share with the listeners of The Niche Agent.
If you think your marketing material may be a bit stale, or would just like to learn more about the importance of copy writing and your business, then this episode is one you surely won't want to miss.  Chris even created a page just for The Niche Agent community if you need help with your copywriting. You can find that below the interview.
Listen/Download Audio File Here:

The Niche Agent - With Guest Chris Barr (Episode 16)
[ 40:40 ]
Play Now
|
Play in Popup
|
Download
(864)
(To save, hit download, then right click on the screen and hit save as…)
Watch The Youtube Version Here:
Chris Barr is a veteran copywriter with a degree in English from Christopher Newport University. In addition to his work as a copywriter, Chris is a senior marketing executive for an Inc.5000 marketing company located in the United Sates. His work and contributions are featured in publications and marketing campaigns spanning virtually every industry.

I have brought on Chris as one of our preferred partners as well. You can check out Chris's work at Barr Direct, he has created a special page just for The Niche Agent. www.BarrDirect.com/TheNicheAgent. So if you are thinking you just need some help with some of your copy writing or would like to take your marketing to the next level, be sure to connect with Chris today!
To you and your niche,  
Ryan Smith – The Niche Agent
(P.S. In case you haven't got your copy yet, make sure you get your copy of the "101 Real Estate Niche Markets" eBook we created at www.TheNicheAgent.com/eBook )
(P.S.S. If you like this episode and would like to learn more about the Niche Agent or just stay on top of what is happening on the program, be sure to sign up for the Niche Agent Insiders club at www.TheNicheAgent.com/Insiders.)