The Niche Agent – With Guest Jenny Wemert (Episode 14)
Are you wondering if farming is right for you? Check out how Jenny Wemert has dominated her market by starting with a small farm area.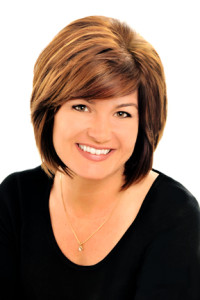 This week I interview Jenny Wemert from Keller Williams in Orlando. Jenny has certainly made the "farming" niche her own. She has not only built a very successful business for herself, she's crushing the competition. With $60 million in sales last year alone, you can see that she doesn't mess around.
Jenny and I chat about how she's grown her business from being new to Orlando and starting a farm of 400 homes to taking over close to 10,000 homes now. 
Jenny shares some of her inside secrets as well as some of her struggles with growing her business. Making this one of the best episodes for agents who are looking at crushing their farm.
And don't be afraid to share this episode! 🙂
Listen/Download Audio File Here:

The Niche Agent - With Guest Jenny Wemert (Episode 14) [ 33:12 ]

Play Now

|

Play in Popup

|

Download

(971)

(To save, hit download, then right click on the screen and hit save as…)

 
Watch The Youtube Version Here:
As CEO of the Wemert Group in Orlando, Jenny Wemert has led her team of 16 to become one of the best real estate teams in the country. Year after year, while serving the East Orlando area, Jenny has seen her team's numbers increase despite the ever-fluctuating housing market. Part of her success has been related to the influx of people who have relocated to the area searching for higher paying jobs. However, Jenny credits her and her team's knowledge, experience and desire to provide the highest quality customer service to their continued success.
Leading such a large group of people and getting them to all buy in to same goals and vision is difficult for most people to accomplish, but not Jenny. Before getting into real estate, Jenny was leading students toward a brighter future as a 7th grade teacher.
Even though Jenny enjoyed teaching, she felt drawn to real estate.  "I grew up in a family of Realtors including my father and step-father, but it wasn't until 1999 that I realized I wanted to give up teaching and go into sales," says Jenny, who has led her team to become one of the Top 50 Real Estate teams in Orlando. "My expertise comes from years of teaching and leadership prior to my career in real estate, and I have been able to apply that knowledge to create and manage a highly efficient, focused group of professionals."
Last year, Jenny's team did $60 million in sales. She's proven that doing the right thing does produce the results that one desires. But for her, it's not just about numbers, it's about building a team that can carry the momentum she's built, so that she can step to the side and spend more time with her 12-year-old twins and give back to her community.
You can reach Jenny Wemert at Keller Williams Adv. 2 Realty and find out what shes doing by checking out her website at  www.TheWemertGroup.com.  
To you and your niche,  
Ryan Smith – The Niche Agent
(P.S. In case you haven't got your copy yet, make sure you get your copy of the "101 Real Estate Niche Markets" eBook we created at www.TheNicheAgent.com/eBook )
(P.S.S. If you like this episode and would like to learn more about the Niche Agent or just stay on top of what is happening on the program, be sure to sign up for the Niche Agent Insiders club at www.TheNicheAgent.com/Insiders.)