The Niche Agent – With Guest Asif Khan (Episode 13 )
So you want to give back to the community AND grow your business? Listen in as I interview Asif Khan and how he has done just that!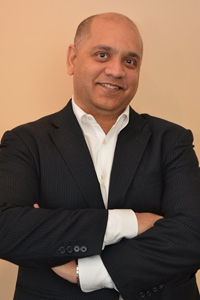 Asif Khan and I met last year while doing a panel for ReBar West End. I was leading the panel about community involvement and growing your business. I was impressed with his dedication to his passion and how he has made it a major part of his business.
Hockey, kids and real estate. He has seamlessly built these things into his life and has been reaping the rewards both financially and personally since hes started.
Averaging over 40 hours a week of giving back, you probably wonder how Asif has the time to run a business. Listen in to this week's episode to hear how he has truly mastered an amazing work/life balance.
Listen/Download Audio File Here:

The Niche Agent - With Guest Asif Khan (Episode 13) [ 28:59 ]

Play Now

|

Play in Popup

|

Download

(898)

(To save, hit download, then right click on the screen and hit save as…)

 
Watch The Youtube Version Here:
As a sales representative with Re/Max All-Star Realty Inc. Brokerage since 2005, Khan works and plays in the town he's lived in for over 30 years. As a father of 3, Khan is very active within the community. A member on the parent council committee at Unionville Meadows, he organizes fundraising. Khan also donates a portion from each sale to The Children's Miracle Network. He also sponsors the SUCA annual fair, as well as a hockey team in the Markham-Stouffville Girls Hockey Association, and coach a Timbits hockey team.
Asif Khan participates in the Markham-Stouffville Homes show, and he also conducts educational seminars for local TD Canada-Trust and RBC branches on the Real Estate Market and Investment Opportunities. Thriving on the challenge of discovering new and innovative ideas to sell properties faster, Khan loves making the real estate process and experience enjoyable and stress free for clients.
If you'd like to connect with Asif Khan you can connect with him on Facebook  Or follow him on Twitter @RemaxAllStar or give him a call on his cell at 416-985-5426
To you and your niche,  
Ryan Smith – The Niche Agent
(P.S. In case you haven't got your copy yet, make sure you get your copy of the "101 Real Estate Niche Markets" eBook we created at www.TheNicheAgent.com/eBook )
(P.S.S. If you like this episode and would like to learn more about the Niche Agent or just stay on top of what is happening on the program, be sure to sign up for the Niche Agent Insiders club at www.TheNicheAgent.com/Insiders.)