The Niche Agent – With Guest Chris Newell (Episode 12)
Want to tap into one of the largest real estate niches out there? Chris Newell and I talk about the Senior's Niche and how you can get started!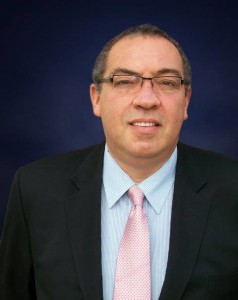 Chris Newell and I have a great chat about some of the great things that The Accredited Senior Agent is up to.
As the CEO and owner of The Accredited Senior Agent, Chris Newell has a tremendous insight into the seniors market and what you can do to make this a part of your niche marketing plan.
Listen in as Chris and I discuss some of the road blocks and also some of the amazing advantages you have when working the seniors market.
If you have thought about making this part of your business, this episode is not to be missed!
Listen/Download Audio File Here:

The Niche Agent - With Guest Chris Newell (Episode 12)
[ 27:55 ]
Play Now
|
Play in Popup
|
Download
(525)
(To save, hit download, then right click on the screen and hit save as…)
Watch The Youtube Version Here:

Chris Newell – Course Instructor & President/Owner of The Accredited Senior Agent
Chris Newell is the President and Owner of The Accredited Senior Agent program, an association of more than 1,750 real estate professionals across Canada who specialize in helping Boomers and Senior's in their moving process. Through this position, Chris is able to live his passions of teaching and learning, on a daily basis. The Boomer and Senior real estate markets are evolving far more than any other segment of the market, requiring daily learning, in order to help the members raise their level of understanding and service. This learning is taken into the classroom on a weekly basis and shared with both new students and returning members alike.
In his previous work as a coach to real estate professionals, mortgage agents, and independent sales professionals, Chris Newell brought a wealth of experience to the relationship. For independent sales professionals, it was his own experiences in the world of retail and online sales. For mortgage agents, it was his experience and education as a mortgage agent licensed in Ontario, Canada. For real estate professionals, Chris Newell brought the experience gained from being a licensed Realtor for 20 years with 1250+ sales, running a sales team, and owning two franchise offices.
Chris Newell's passion for teaching and learning is constantly being fed by his ongoing taking of professional development courses. In 2011 alone, he took a third course for real estate agents working with senior's, a course for lawyers on wills and estate planning, a course on neuropersuasion and sales psychology, and has recently completed the Certified Professional Consultant on Aging training. All of these courses are taken to help bring his students and members to a higher level of skill and professionalism in their work.
A natural result of this passion for learning is the number and variety of designations and accreditations that Chris Newell has earned. A sampling of them includes Accredited Buyer Agent (ABR), SRES & ASA – both in the specialized area of Senior's Real Estate, Certified Environmental Inspector (CEI), C-CREC – running a Fee-For-Service business, Certified e-Pro Instructor (NAR technology program) for which he was also one of the course creators, CRES – Ethics in Business program. All told, Chris Newell has attained 18 real estate designations & accreditations. In addition to this, he has completed well over 100 courses in a variety of business disciplines. Chris Newell also holds a degree in Hotel & Institutional Administration.
If you would like to connect with Chris you can check out the ASA training calendar at www.ASAEvents.ca  or give him a call/text at 647-865-8197
To you and your niche,  
Ryan Smith – The Niche Agent
(P.S. In case you haven't got your copy yet, make sure you get your copy of the "101 Real Estate Niche Markets" eBook we created at www.TheNicheAgent.com/eBook )
(P.S.S. If you like this episode and would like to learn more about the Niche Agent or just stay on top of what is happening on the program, be sure to sign up for the Niche Agent Insiders club at www.TheNicheAgent.com/Insiders.)