The Niche Agent – With Guest Kelley Skar (Episode 11)
Don't think its possible to work less and make more money? Find out how  Kelley Skar has revolutionized his business!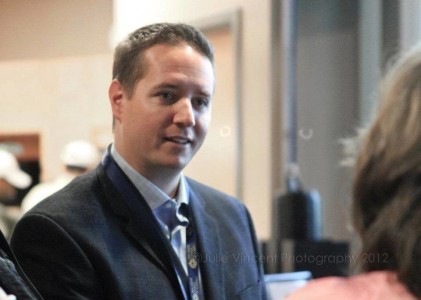 In this episode of The Niche Agent, I interview Kelley Skar. We discuss his new position at Repree and some of the great advancements the company has made. Kelley and I also delve into the importance of technology and real estate.
Kelley and I discuss some of the things he has implemented into his business that has given him much more freedom of time and allowed him to gain more control of his business.
If you haven't heard of Kelley, you need to check out what he is up to!  You won't be disappointed…
Listen/Download Audio File Here:

The Niche Agent - With Guest Kelley Skar (Episode 11)
[ 33:43 ]
Play Now
|
Play in Popup
|
Download
(939)
(To save, hit download, then right click on the screen and hit save as…)
Watch The Youtube Version Here:

Kelley is originally from BC but is proud to call Calgary his home for the past 11 years. He has mastered the best ways to use online channels to streamline his business more efficiently and profitably!  Kelley has digitized his entire marketing, servicing and tracking activities to have more time and make more sales. That's important to Kelley, as he is the dad of twins, so maximizing his work time to be with his family is not only important, it's a priority!
Kelley is also the Chief Marketing Officer for Repree, North America's most robust paperless solution for real estate agents. This position allows him a venue to show his true passion for helping real estate agents grow their own businesses by streamlining and becoming more efficient through the paperless process.
You can connect with Kelley on Facebook at http://fb.com/kelleyskar and follow him on Twitter: @kelleyskar or @repree_now you can also follow one of his many blogs at http://blog.repree.com
To you and your niche,  
Ryan Smith – The Niche Agent
(P.S. In case you haven't got your copy yet, make sure you get your copy of the "101 Real Estate Niche Markets" eBook we created at www.TheNicheAgent.com/eBook )
(P.S.S. If you like this episode and would like to learn more about the Niche Agent or just stay on top of what is happening on the program, be sure to sign up for the Niche Agent Insiders club at www.TheNicheAgent.com/Insiders.)