The Niche Agent – With Guest Mark Loeffler (Episode 10)
Want to invest in your business?! Listen to this episode with Mark Loeffler and see how he built his business with investment properties!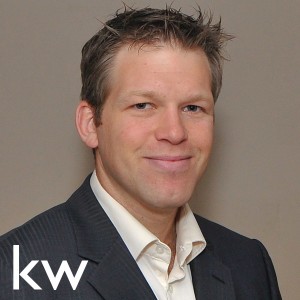 In this episode of The Niche Agent, I interview Mark Loeffler. Mark has been investing in real estate since a young age and realized he could mix his investments with his business and decided to get into real estate.
Mark quickly launched his real estate career and has ranked as the top individual agent with Keller Williams in Canada. He is now in the midst of growing his team and expanding his real estate further.
Mark learned that if you want to master your niche, you need to become the "expert" and has authored 2 books on flipping real estate and rent to own properties.
Check out this week's episode and learn how Mark has used his niche in the investment side of real estate to become a mega agent.
Listen/Download Audio File Here:

The Niche Agent - With Guest Mark Loeffler [ 23:04 ]

Play Now

|

Play in Popup

|

Download

(892)

(To save, hit download, then right click on the screen and hit save as…)
Watch The Youtube Version Here:

Mark is an experienced sales representative with Keller Williams Edge Realty Brokerage with extensive experience in all facets of the business. A graduate of the University of Western Ontario, Mark has been a real estate investor for more than 14 years, buying his first investment property at 19 years of age. His portfolio now comprises more than 50 properties, and he has been featured in Canadian Real Estate Magazine and has appeared on numerous TV and radio programs. He is author of two bestsellers –Investing in Rent-to-Own Property – A Complete Guide for Canadian Real Estate Investors, Fix & Flip The Canadian How To Guide for Buying Renovating and Selling Property for Fast Profit and has helped educate hundreds of investors in his own series of seminars.
Mark has parlayed his passion and expertise in real estate into becoming a fully licensed residential and commercial sales representative, helping countless other Canadians realize their dreams of property ownership.
You can find out what Mark is up to on his website www.MarkLoefflerTeam.com
To you and your niche,  
Ryan Smith – The Niche Agent
(P.S. In case you haven't got your copy yet, make sure you get your copy of the "101 Real Estate Niche Markets" eBook we created at www.TheNicheAgent.com/eBook )
(P.S.S. If you like this episode and would like to learn more about the Niche Agent or just stay on top of what is happening on the program, be sure to sign up for the Niche Agent Insiders club at www.TheNicheAgent.com/Insiders.)